When Michael Biton was elected three years ago as mayor of Yeruham, he discovered that the southern town didn't have a nighttime emergency medical center because the government hadn't allocated a budget for a doctor. So he went to raise funds from "lovely people from France," and since then the town has had a doctor on duty until midnight. The government promised to add the funds necessary to pay for a doctor for the whole night, but three years have since passed and Biton is still waiting.
There was also no ambulance in the town, so he got one through his connections with Eli Bin, the director of Magen David Adom, Israel's national emergency medical service. And he's funding the special investment in education through donations of 8 million shekels [more than $2 million] a year. Reality has turned Biton into an entrepreneurial expert in closing social gaps through philanthropy.
Biton, 43, was born and raised in Yeruham. He served as an officer in the Golani brigade, and became famous through the documentary To Be an Officer, directed by Eitan Oren, which followed three cadets through officer training in the Israeli Defense Forces. He's an idealist, a social warrior and  a second-generation immigrant from Morocco who isn't tempted for a moment to whine or to make claims of discrimination. Still, he's certain that the economic policy of Israel is wrong, that it perpetuates injustice in resource allocation and that the government refrains from making a differential allocation necessary to close gaps. He's here to point to the right direction.
He runs Yeruham with pride and optimism despite the budget deficits, and believes that "a town can change its destiny, even when the government reduces its responsibility toward it."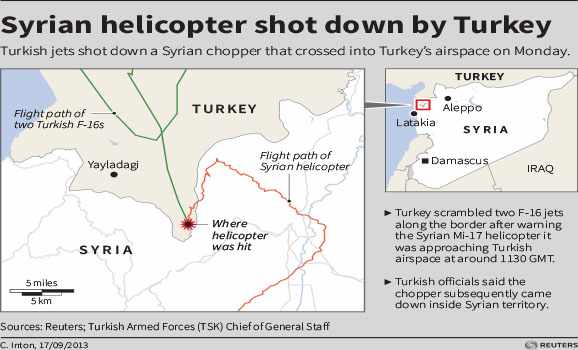 Yeruham Mayor Michael Biton in his office (Yaniv Afuta)
So here is an interview with a local Don Quixote:
In an interview with Globes last week, Zvika Greengold, the outgoing appointed mayor of Ofakim and hero of the Yom Kippur War, said some things that were hard to take about the government's responsibility toward development towns. Among other things, he said that these places have turned into "social ghettos." Do you identify with what he said?
"He's right. But I'm more careful in how I present things, because I don't want to fall into a stance of whining. The Israeli reality is much more complicated than Mizrahim [Oriental Jews] and non-Mizrahim. There are new groups in the game: Russians, Ethiopians, Bedouins. But Zvika was amazingly exact, and the power of his words are that he said them, since he's someone the government appointed in order to manage a socially challenged municipality, and here he's frustrated as he finishes a five-year term. He feels he did not meet the goals, and now he's going to transfer this town to elected officials in less than optimal conditions, and he has the sincerity and integrity to say that it's not the politicians' fault, but something structural and essential in the structure of the government budget."
You took over from Knesset member Amram Mitzna, who was the appointed mayor of Yeruham and was considered a success. Did you, too, inherit a town in deficit?
"Mitzna initiated a lot in education, but in his last two years was forced to take out loans in order to balance the budget — loans totaling NIS [Israeli new shekels] 30 million [more than $8 million]. I got a town in economic bankruptcy, and we went out to debate and challenge the government. I marched to Jerusalem in the days of the social protest [2011], and in the end we agreed on a rehabilitation plan that contained additional grants. But even this can't save us. It gives us breathing room, but the big rescue will happen only if there's a dramatic change in the division of income and the issue of the borders of the IDF bases.
"Yeruham is surrounded by military bases and receives zero NIS in property taxes from them. For the sake of comparison, the Ramat Negev regional council, which surrounds us on all sides, enjoys NIS 50 million [over $14 million] in property taxes a year. They have a total of 5,000 residents. It's a blatant injustice. [Yeruham has 10,000 residents.] I'm speaking of wrongs, unequal budgeting and structural injustice in resource allocation. It exists in Israel in 2013 and it receives legal authority and political backing. Last year, for instance, a forum of the 15 largest cities honored Yuval Steinitz [then finance minister], so that he would not think for a moment to allocate differentially in education and welfare."
Are you talking about pressure groups that are connected to the government?
"I'm talking about mechanisms. About systemic malfunction. Injustice. Differential allocation in education and welfare is a just principle. Everyone agrees on this. This is how you close gaps when you bring so many new immigrants and there are objective difficulties."
So a position like yours is doomed to failure from the outset.
"No, we are succeeding despite the injustice and wrongs. Because even in these circumstances there are other parties that influence the situation, like local leadership. In every situation it's possible to do good things. There's a strong civil society so that even in situations of poverty people can make the difference. A town like Yeruham, where there are several hundred people who are entrepreneurs in the educational, social, business, or nonprofit NGO fields, can close the gaps between needs and resources. A group like this in a town can bear the burden where the government is absent.
"We're fixing gaps in health and education through philanthropy instead of the government, and afterwards trying to get the government to participate. I'm conducting a campaign for the just division of property taxes from military bases, through the media and the high court of justice. It's a 60-year-old injustice."
The social protest didn't bring about change?
"It did bring change in that respect that it created a new social discourse, and terms that were known to a small group suddenly became common knowledge, such as centralization and "workouts." Like over-leverage. But when I was a child in Yeruham the government took care of me. I grew up in an immigrant household, I went to school, and hardly asked my parents for money. Afterward I went to boarding school, a high school yeshiva [Jewish educational institution], and they helped me with dental and vision care. We had a safety net of food, health and education without demanding it from the parents. And now the government is richer, more "high-tech," but an immigrant kid from Ethiopia has to pay more for his food and extracurriculars and it would be harder to give him a full subsidy at a boarding school. It's a withdrawal of responsibility on the part of the government in terms of giving equal opportunities in education, welfare and health."
What's the most surprising thing you discovered about Yeruham as mayor?
"The huge gap between needs and resources. Between the minimum necessary and what's available to me as mayor. It's a gap on the verge of the impossible. Its severity, its lack of logic, surprises me again every day."
Do you see a similarity between your situation and that of the Arab municipalities?
"Yes, but the story is more serious than this. They're not instituting a differential allocation because its main beneficiaries would be Arab municipalities. When you implement differential allocation in education, most of the money will go to Arabs. There's no question about it. Thus, in my opinion, the government finds it hard to decide on such a dramatic policy, when it means first and foremost that Arab municipalities will receive more funds. It's true that development towns will also get more money, but most of it will go to Arab communities. It's just and fitting to implement differential allocation. We have to understand that if we don't invest in them, too, we'll have problems not just on the social level, but on the national level." 
Mazal Mualem is a contributing writer for Al-Monitor and formerly a chief political analyst for Maariv and Haaretz. She also previously worked for Bamachane, the Israeli army's weekly newspaper.