Salon conversation with Algeria's Ambassador to the US Mohammed Haneche
Al-Monitor Pro hosted an intimate, off-the-record salon discussion with HE Mohammed Haneche, Algeria's ambassador to the US, giving business and policy professionals in Washington, DC an opportunity to ask the ambassador questions on critical regional issues.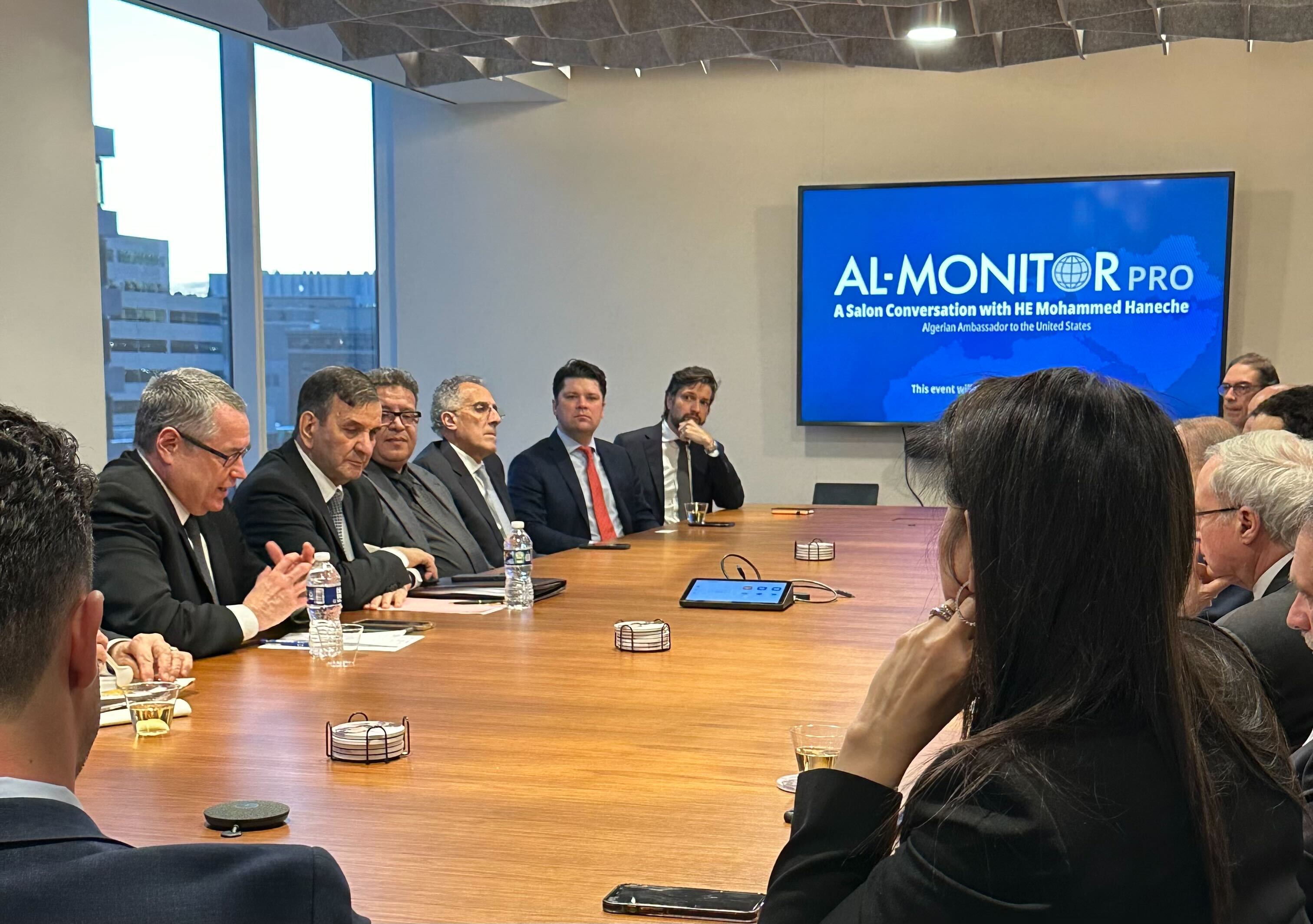 Not a PRO Expert Member?
Live Video Q&A and Special Events are only available to PRO Expert members. Become a member to participate and get access to other PRO features.
Join Al-Monitor PRO
Start with a 1-week trial.